SUPERMARKETS AND RETAIL
With spectacular results on plastics, flooring and glass Brill is the premium cleaning product for retail. From shelving to chrome Brill cuts through grease, grime and ground in dirt with ease. With versatility in its' DNA Brill also excels on flooring and with its non silicon and non acid base it will leave floors non-slippery and shelves touch safe. With injuries due to slipping or tripping a major issue for UK Businesses Brill is not only cost effective but safe in the workplace. Amazing on tiling and grout as well as carpets and upholstery Brill is a one stop shop for a quality clean at a recession busting price.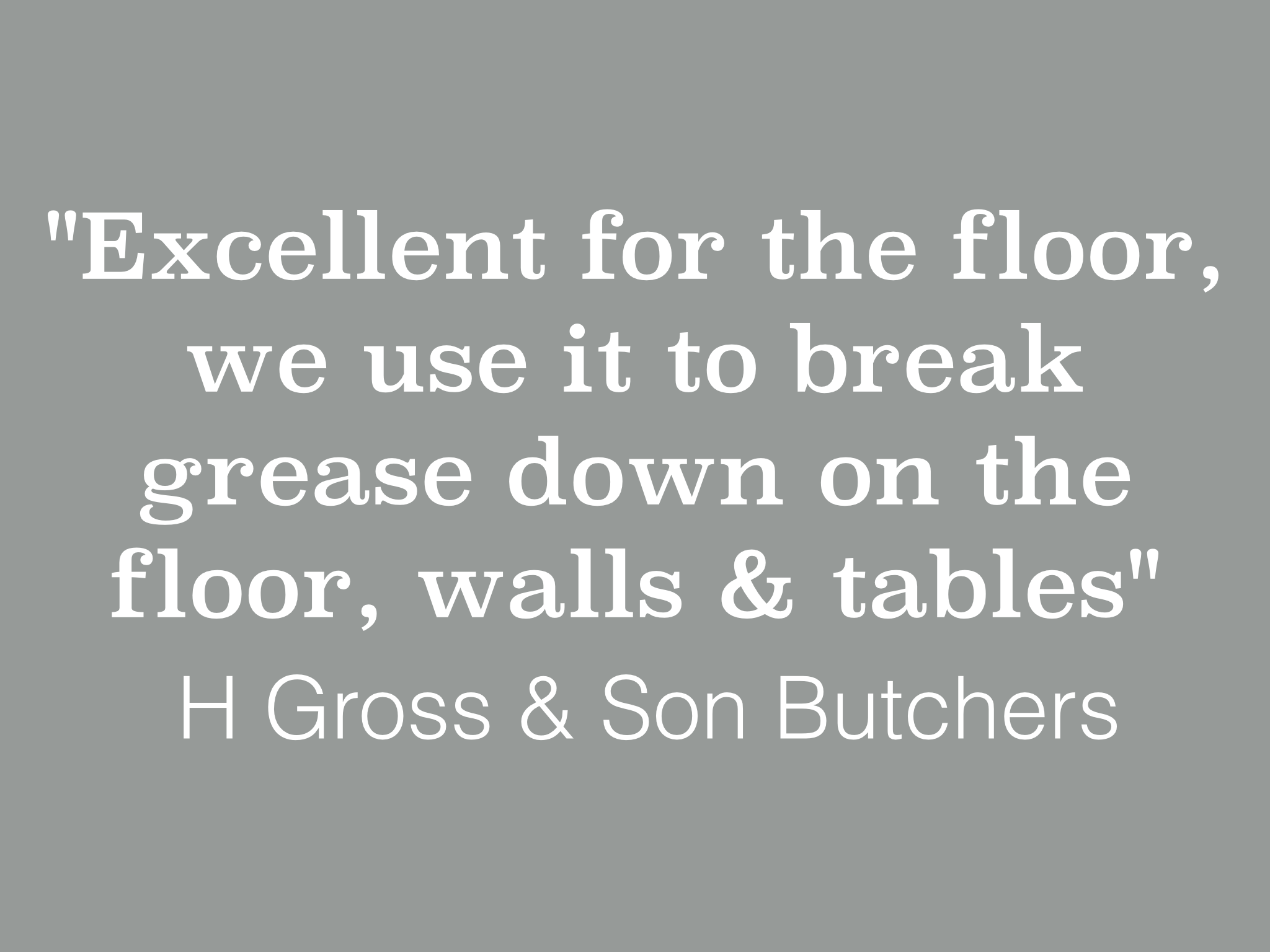 PRICING STRUCTURE
1 x 5Ltr £29.95
2 x 5Ltr + 1 free £59.90
3 x 5Ltr + 2 free £89.85
4 x 5Ltr + 3 free £119.80
6 x 5Ltr + 6 free £179.70
Please call to order; 07544255891
BRILL COMPOUNDS
Brill is a 100% biodegradable, non acidic, soap based product that also does not contain solvents or CFC's and is bleach and ammonia free. As a high level degreasing agent that dilutes to job Brill cuts through grease and grime with ease and will leave your surfaces such as stainless steel, chrome, shelving and flooring with an unbelievable finish.
Flooring; Stone, Tiling & more..
Brill Cleaner can be used on all types of flooring, including;
ceramic or porcelain tiles
floating wood tiles
carpet and carpet tiles
hardwood, engineered or composite wood
bamboo
cork
stone
vinyl
The beauty of Brill is it will dilute to job and take on all materials to cut through grease, dirt and grime. Brill will also act as a stain remover and will cut through the most tricky ground in stains such as coffee, oil and blood.
Brill is most effective when sprayed onto a surface, then agitated with a brush but can also be used in a vacuum or mopped. Brill Cleaner does not contain silicone, this means it won't leave a slippery finish or film on the finish as some other floor cleaners do.
Carpets
Brill Cleaner excels on carpets (and upholstery) to remove ground in dirt, grime, grease and dust. Brill will even take on tough dried in stains without taking away the colour as it is bleach free. It can be used for small areas or in a carpet washer for larger jobs. Simple to use; dilute to job, spray, agitate with a brush and wipe away. Brill truly is an allrounder as it can be used indoor and outdoors on deckings and driveways too.